Steampunk City - Exteriors: Pixel-Art Tileset and Sprites
A downloadable asset pack

Steampunk City - Exteriors, is an all-encompassing tileset for building Steampunk Victorian-era styled cities, towns, or villages for your top-down role-playing games, action-adventure games, or otherwise. Though there has been a conscious choice to make the tileset close to a general steampunk aesthetic, it can work just as well for any other setting.
So whether you're about to start a new game development project or need some extra sprites for your ongoing project, this asset pack is sure to help!


Buy buying this top-down rpg game asset pack, you will receive:
- A tilesheet containing most of the tilesets (including roads, trees, sidewalks, lamps, fences, etc).
- An additional tilesheet containing tiles specifically used to build houses.
- Four directional vehicles (Car, Blimp, Train) in animated spritesheet and tileset formats.
- A Fountain that also comes in an animated sprite sheet and tileset format.
- 2 Fully animated 4 directional character sprites with idle and walking animations.
- Every sprite sheet and tileset comes in 16 x 16 pixel, 32 x 32 pixel, and 48 x 48 pixel sizes.
- Every Krita (.kra) files used to make this asset pack.
- Extra effects such as shadows and light.

There will be pledge goals for every asset pack released under the "Steampunk City" title. As more monetary goals are reached, more asset packs will be released. The current goals include:
+$100 - Steampunk City - Interiors Asset Pack
+$250 - Steampunk City - Character and Animals Sprites and Animations Asset Pack
+$500 - Steampunk City - Character Portraits Asset Pack
+$750 Steampunk City - UI Asset Pack
+$1000 Steampunk City - Full Gameboy Demake
+1500 A Final Asset Pack Containing The Most Requested Assets
So, if you would like to see any of these packs come to life in the future, please consider donating extra so that all of the pledge goals can be reached!

This Steampunk City asset pack is compatible with:
-RPG MAKER VX ACE
-RPG MAKER MV
-RPG MAKER MZ
-Unity
-Gamemaker Studio
-Gamemaker Studio 2
-And Many More!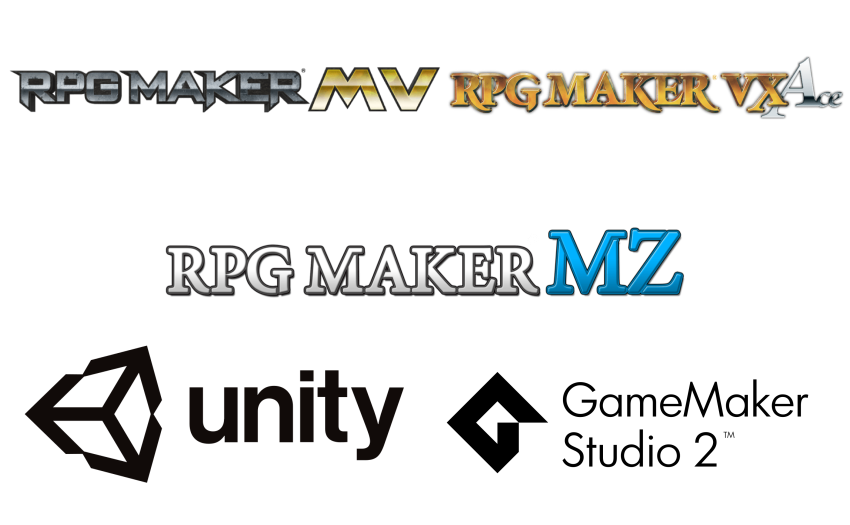 You are allowed to use the files for any commercial or non-commercial game projects or any other projects. Attribution is not mandatory but is heavily appreciated. If you wish to credit me, just @HatCatGames1 will suffice.
However, you are not allowed to distribute any of the assets found within this pack either as is or in a modified form for any commercial or non-commercial purposes.
Purchase
In order to download this asset pack you must purchase it at or above the minimum price of $3.99 USD. You will get access to the following files:
exteriors - extra content.zip
407 kB
exteriors - extra content - 2.zip
621 kB
Comments
Log in with itch.io to leave a comment.
Looks great, any screenshot to see how it would render :) ?
Thank you very much!
and I do have a few screenshots but they were made while I was still making the tileset so I'm not sure if they are the best indicator, but here you go: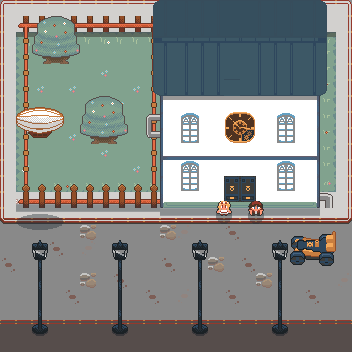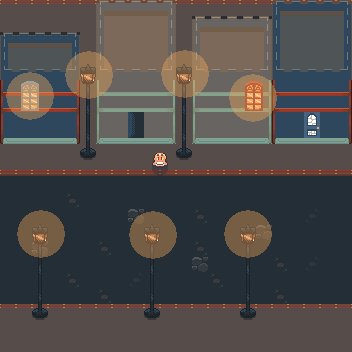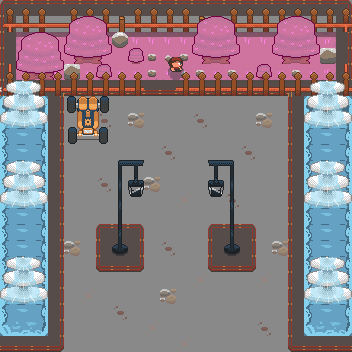 Nice, you should add them to your page :)
Thank you for the suggestion, I will try to get some good screenshots out by the 31st first.
Also, I just realized you are the one behind the absolutely gorgeous-looking tileset packs with the peach-haired girl mascot.
I love your work. So an extra thank you for taking the time to comment on mine ^ _ ^